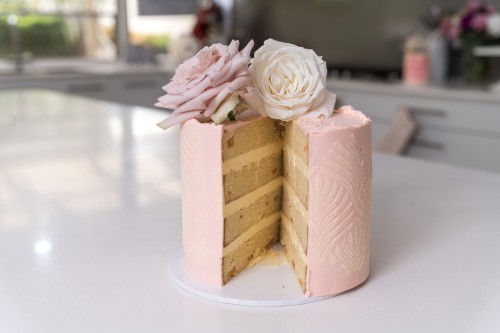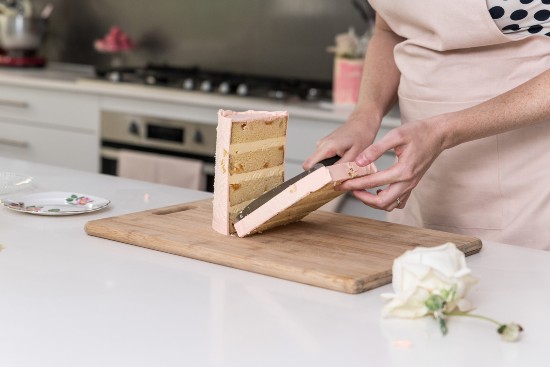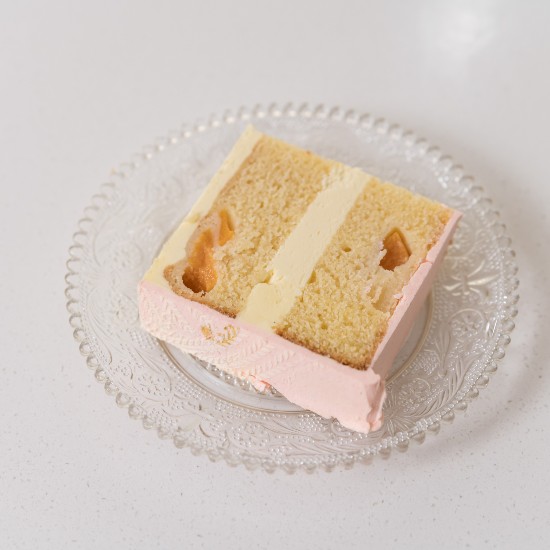 Custom Cake Flavour Menu
Delicious cake flavours currently available for your custom cakes and cupcakes including egg free, gluten free, vegan/dairy free cakes and cupcakes. This menu is just a guide of my most popular flavours. If there is a flavour you are interested in, or a flavour mix and match you want, just let me know, I am happy to work with you to meet your requirements where possible!
Chocolate
Chocolate Mud Cake with Vanilla or Chocolate Swiss Meringue Buttercream or Chocolate Ganache
Chocolate Salted Caramel
Chocolate Mud Cake with Salted Caramel Swiss Meringue Buttercream and Housemade Salted Caramel Sauce
Ferrero
Chocolate Mud Cake with Nutella Buttercream and Crushed Hazelnuts
Snickers
Chocolate Mud Cake with Peanut Butter Swiss Meringue Buttercream, Housemade Salted Caramel Sauce and Crushed Peanuts.
Chocolate Raspberry
Chocolate Mud Cake with Dark Chocolate Ganache with Housemade Raspberry Curd 
White Chocolate
White Chocolate Mud Cake with White Chocolate Ganache 
White Chocolate Raspberry
White Chocolate Mud Cake with White Chocolate Ganache and Housemade Raspberry Curd
Banana Salted Caramel
Banana Cake with Salted Caramel Swiss Meringue Buttercream and Housemade Salted Caramel Sauce 
Banana Nutella
Banana Cake with Nutella Swiss Meringue Buttercream
Caramel Mud
Caramel Mud Cake with Salted Caramel Ganache
Caramello 
Chocolate Mud Cake with Chocolate ganache and Salted Caramel sauce
Vanilla
Vanilla Butter Cake with Vanilla Swiss Meringue Buttercream 
Vanilla Lemon
Vanilla Butter Cake with Vanilla Swiss Meringue Buttercream and Housemade Lemon Curd 
Vanilla Strawberry
Vanilla Butter Cake with Strawberry Swiss Meringue Buttercream 
Coconut
Coconut Cake with Coconut Swiss Meringue Buttercream 
Coconut Lemon
Coconut Cake with Coconut Swiss Meringue Buttercream with Housemade Lemon Curd 
Coconut Lemon Raspberry
Coconut Cake with Raspberry Swiss Meringue Buttercream with Housemade Lemon Curd 
Orange Poppyseed
Orange Poppyseed Mud Cake with White Chocolate Ganache 
Egg Free Cakes and Cupcakes
Chocolate Mud
Chocolate cake
Choc Salted Caramel
Snickers
Ferrero
Vanilla
Vanilla Strawberry
Banana Nutella
Gluten Free Cakes and Cupcakes
Chocolate
Vanilla
Choc Salted Caramel
Ferrero
Vanilla Lemon
Vanilla Strawberry
Chocolate Raspberry
Vegan Cakes and Cupcakes
Chocolate or Vanilla Cake with your choice of the following filling:
Cookie butter (Biscoff) buttercream
Chocolate Buttercream
Vanilla Buttercream
Cookies and Cream Buttercream
Peanut Butter Buttercream
Dark Chocolate Ganache
Cupcakes
Snickers
Cookies and Cream
Vanilla Lemon
Ferrero
Banana Salted Caramel
Orange Poppyseed
Coconut
Coconut Lemon
Lemon Meringue
Biscoff
Lamington*
Choc or Vanilla Candyland*
*Premium flavours .50c surcharge per cupcake applies