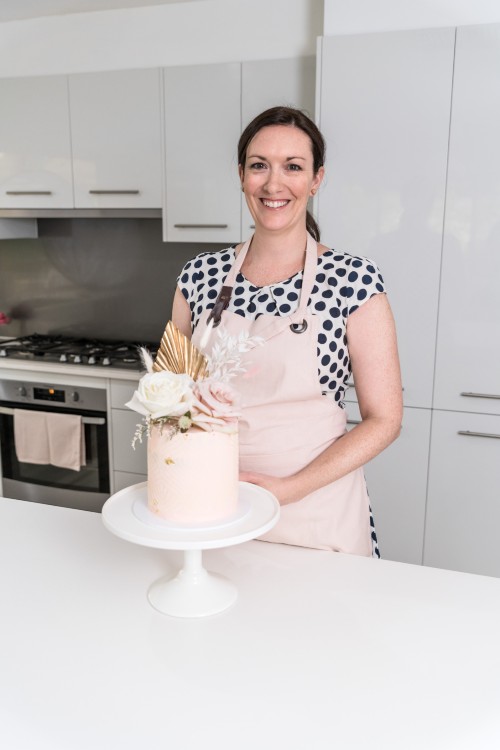 About me
Hi! I am Amy, the one woman band behind Once Upon A Pie. I started my business in 2013 when my desk job allowed no outlet for my creativity. I have always had a love of baking and so, after successfully creating a dessert table for 100 people at my cousins wedding, Once Upon A Pie was born. What started as a side hustle in Melbourne is now, after two kids and returning home to Adelaide, my full time focus.
Everything I make is made from scratch. Home-baked in Hallett Cove, SA. From the cakes, to the curds and fillings and all the bite sized desserts that sit upon your dessert tables. You CAN taste the difference.
Cakes!
I offer beautiful bespoke buttercream cakes for all occasions,  engagement parties, weddings, baby showers and kids birthdays.  It will not only taste delicious but look beautiful.
Dessert Grazing!
The best way to eat is to graze, and this should not be limited to savoury food. I offer amazing, mouth watering, feast for the eyes dessert grazing tables and boxes packed out with homemade fudge, macarons, mini cupcakes, brownies, brookies and slices, topped off with a sprinkling of gourmet popcorn and confectionery. Very insta-worthy and your guests will be talking about it for years to come!
These come in full kit-and-caboodle packages including ALL the dessert, set up, delivery and pack down, to smaller flatlay disposable packages, which can be picked up or delivered, to a grazing gift box available on special occasions.
Dessert grazing packages are customised with your flavour choices and can be colour customised as well.